Shadow, the Service Leading the Paradigm Shift to Video Game Streaming
Shadow is a video game streaming service from the French startup, Blade. It essentially operates as a Windows virtual desktop environment with hardware comparable to a high-end gaming PC. From basically any device, you can log into your own virtual environment as long as you have an internet connection. The service is a little on the pricier side at $29.95 a month, much more than your video streaming service of choice, but the performance appears to be worth the price.
Recently, I've been experimenting with the currently available options for streaming my desktop PC to all of my other devices, such as Steam In-Home streaming and Moonlight, but I've been a bit disappointed with certain aspects of each option. Unfortunately, both services are tied to being on the same network as the host PC, so accessing the host PC remotely requires a VPN like LogMeIn's Hamachi. However, using a VPN results in more latency between the client and host, which is unideal for gaming. Performance can also be negatively impacted depending on your home network and internet speeds using workaround solutions. Shadow remedies these issues by providing you with a dedicated environment that you can directly connect to and stream your favorite games from.
Getting set up with Shadow was extremely easy, all I had to do was install the client and log in. After logging into the client, you're able to tweak some streaming settings, such as adjusting bandwidth, whether or not you want the window to launch in fullscreen, optimizing speed versus reliability, and enabling the microphone on your Shadow.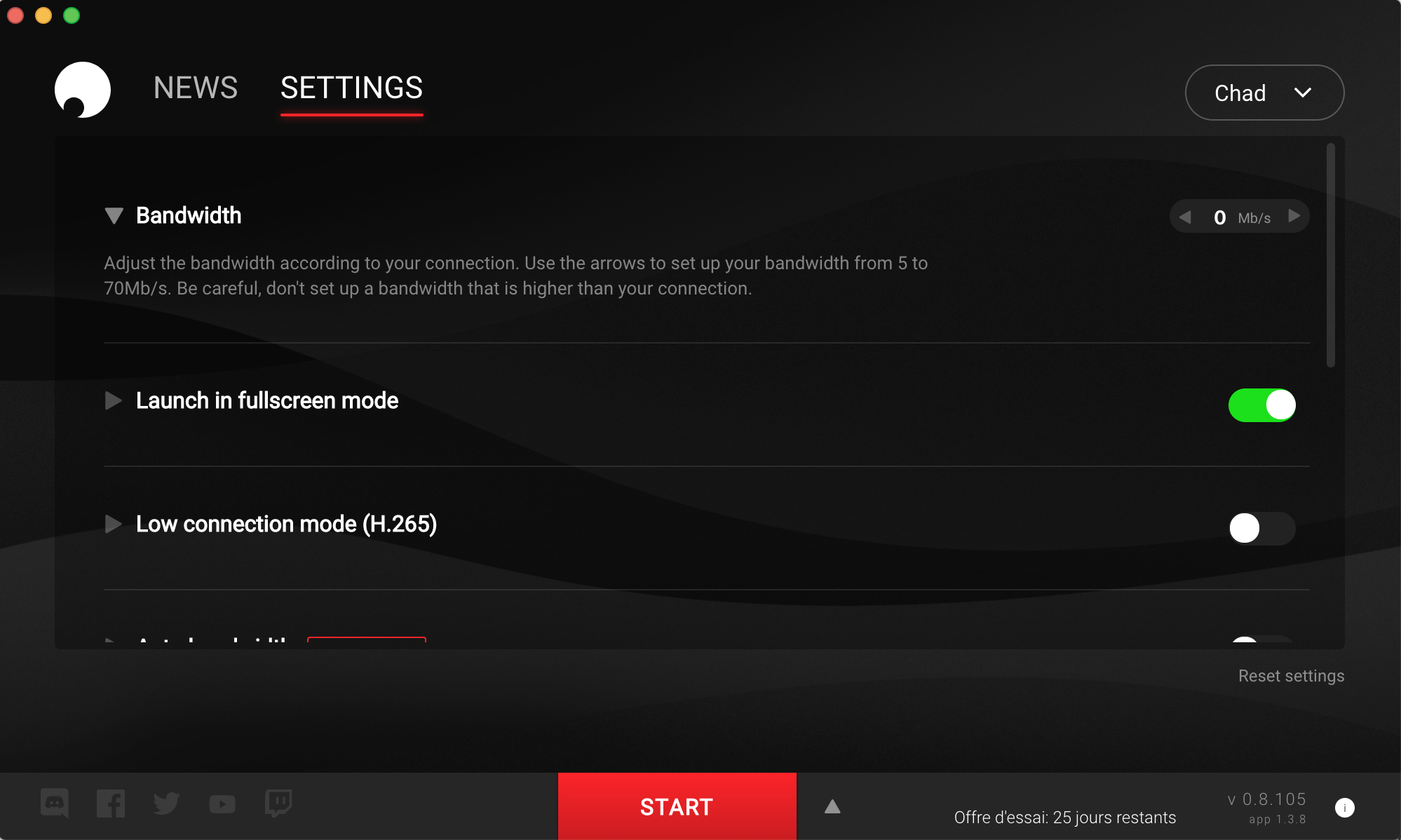 After starting my session with Shadow, the first thing I had to do was change some Windows settings on my virtual desktop. The screen resolution default was set to 1920x1080, which didn't align well with my 13' Macbook Pro's 2560x1600 retina display. There was a wide range of resolution options available on my Shadow, including 4k support and my 2560x1600.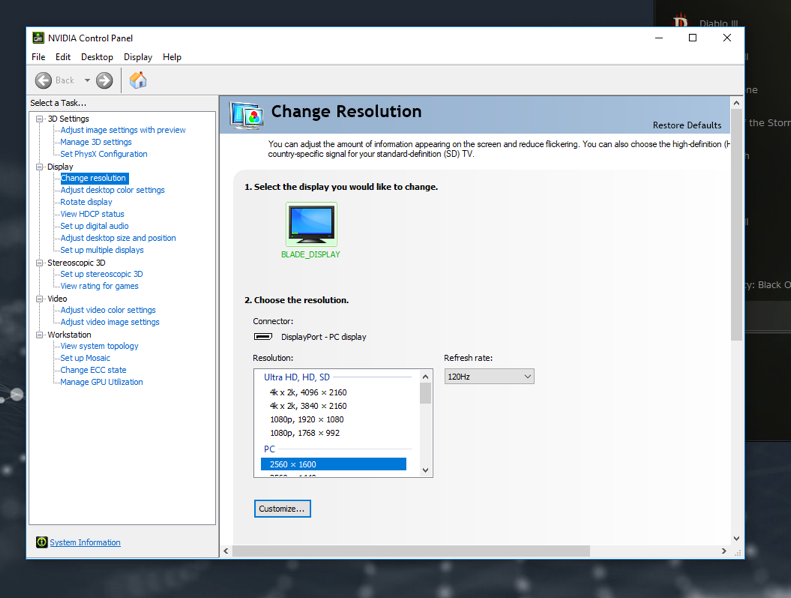 After setting my desired resolution, it almost felt like I was working in a native windows environment, the first thing I noticed was how low latency my actions were in the virtual environment. I was interested in the specs on this box so I went directly into the DirectX Diagnostic Tool to check out what I was working with. The CPU was an Intel Xeon E5-2678 v3 clocked at 2.50 GHz, the graphics processor was an NVIDIA Quadro P5000, and the box had 12 GB of RAM. Shadow advertises a GTX 1080 equivalent when subscribing to the service, both GPU are based on the same Pascal GP104 GPU, so I believe this is a fair claim. An author who goes by the name JEGX at Geeks3D did a breakdown of how the Quadro P5000 stacks up against the GTX 1080, if you're looking for more details.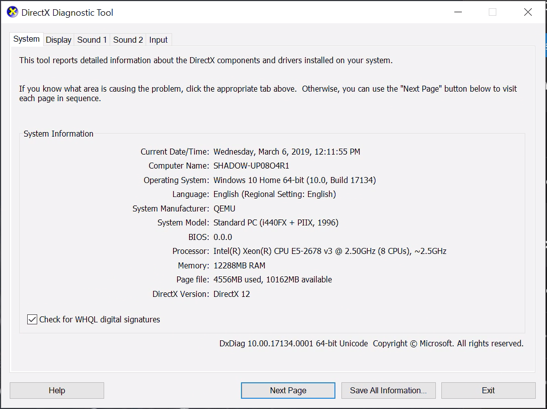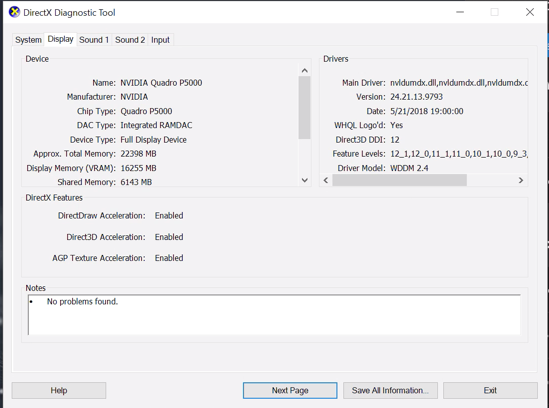 After checking out the specs, I had to start installing some games to play with my new Shadow. I started by installing Destiny 2, as the season of the drifter had just released and I was interested in all the new content that Bungie had to unveil. Installing games on the Shadow, is just as easy as installing games on your home PC, you really have complete control of how you manage the virtual environment. The only downside I noticed was that my instance only had 255 GB of storage, which means you can only really install 3-4 modern games at a time. Destiny 2 alone eats up a whopping 83.9 GB, almost 32% of my total storage capacity. I believe there are options in the future to pay for extended storage with your Shadow subscription priced at $3.94 a month for 1 TB of storage, a solid price. The download speed of my games were also excellent, within minutes I was up and running Destiny 2, due to the impressive 68-73 MB/s download speed of my box.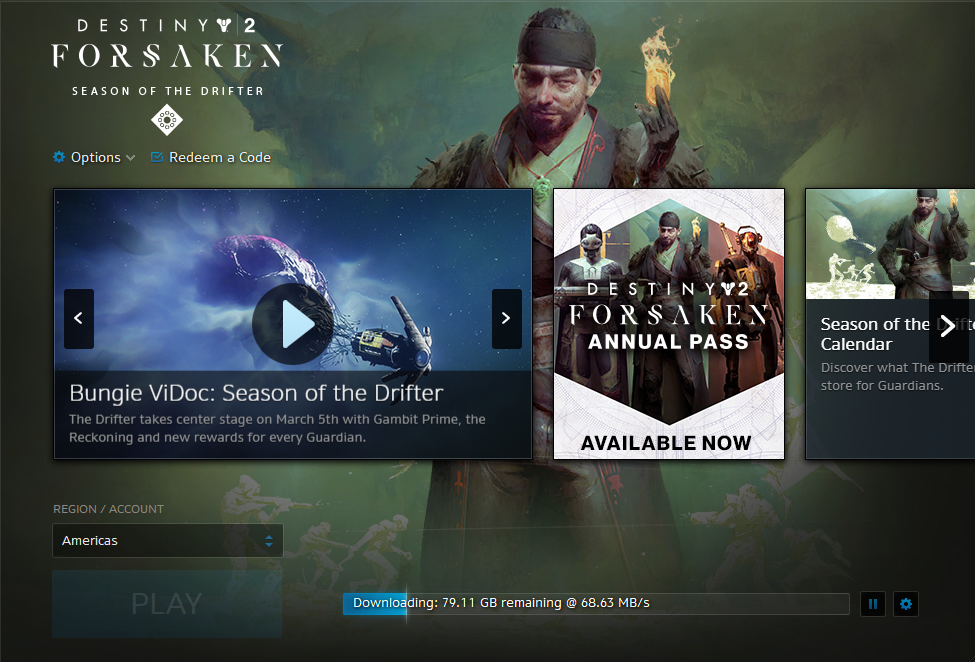 During my download, I tested out connecting my Xbox One Elite controller to my Mac, which isn't natively supported. My Shadow however, recognized the input and installed the Xbox One controller drivers on my Windows instance. Everything seemed to work perfectly.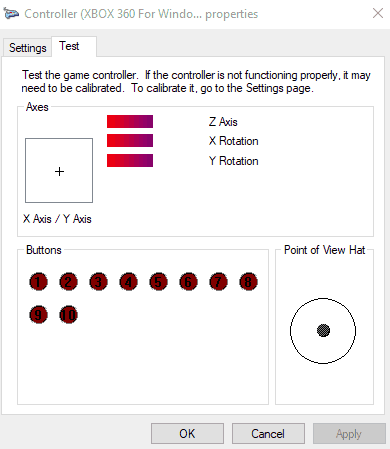 After Destiny had finished downloading, I loaded into a crucible match to see how the performance was on the box. The game ran at a solid 60 FPS in game at medium settings, and I didn't notice much input lag if any at all. There were some stutters here and there that seemed to be on the connection end, so I can't say performance was perfect, but I was almost convinced I was using a native windows environment on my laptop. Both mouse & keyboard and controller inputs felt as if there as very little to no delay, which made for a very pleasant experience.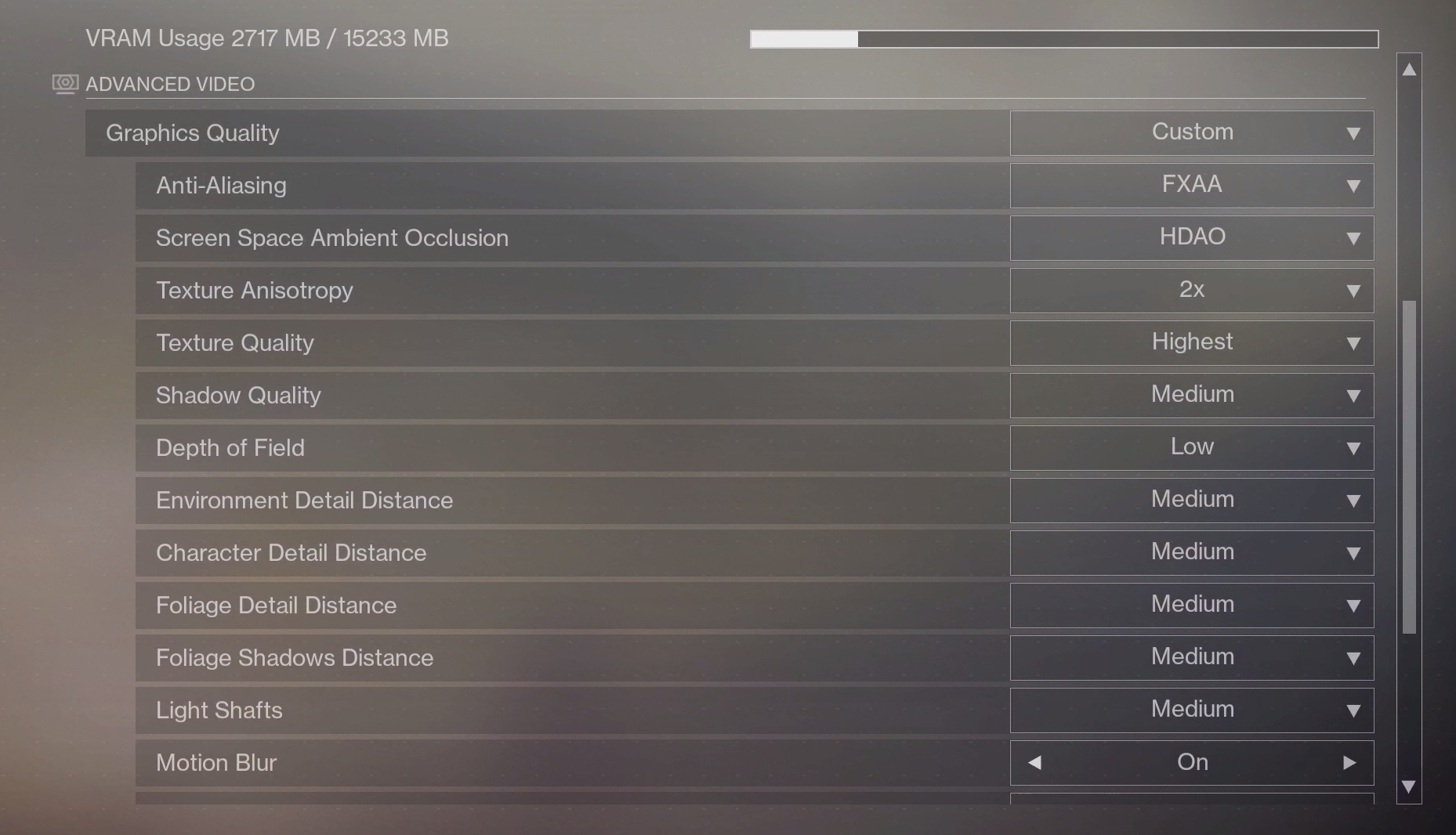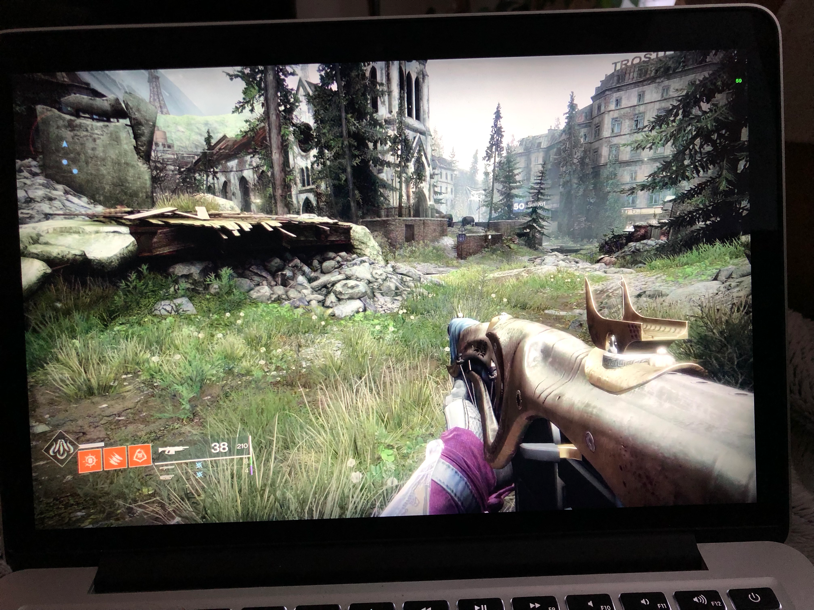 When I was finished testing Destiny, I began installing Sea of Thieves to see if the Shadow would work with games from the Microsoft Store. I had to edit some Windows settings in order to download the game, but I had full control to be able to modify whatever I needed. The game also downloaded quickly and I was sailing the seas within a few minutes.
I tested the Shadow with a couple different connections, one being my home network, another a friends network, and the third my phone's 4G LTE. On the wifi networks, performance didn't seem to be much of an issue at all, however there was some slight audio desync and performance on 4G with the actions I could actually perform. The shadow mobile app also didn't seem to have any touch emulated controller to use with the box, so it was essentially unplayable on my iPhone without a MFI controller. On an Android device, I imaging syncing any Bluetooth controller should work beautifully.

Overall, my experience with the Shadow left me impressed and I'm almost convinced to stay subscribed to the service if the price point was a little bit cheaper. For a user that might not have a dedicated desktop at their home or travels a lot, Shadow is a great alternative. Shadow also offers the Shadow Ghost, a dedicated streaming box that utilizes the service. With a monitor, keyboard and mouse, you could use the Shadow Ghost to set up a workstation without any additional hardware. Game streaming is becoming a new paradigm across the industry, with Xbox announcing it's Xcloud yesterday and Sony dedicating time to it's Playstation Now and Remote Play programs, and Shadow is absolutely on the forefront for PC gaming.
If you have any questions about the Shadow or further experiences I've had with it, feel free to ask questions below and I'll answer them to the best of my ability!
Subscribe to Norfare
Get the latest posts delivered right to your inbox